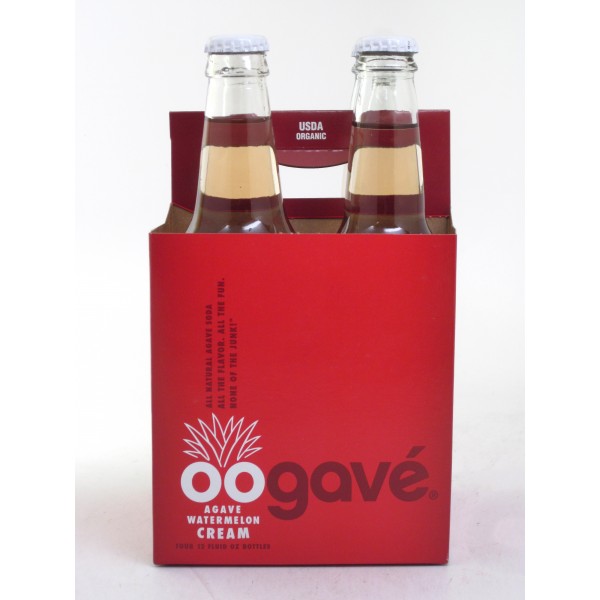 If you can find it, you gotta check out the best (and relatively healthy) soda I've ever tried.
Now, aside from the occasional root/birch beer I stopped drinking traditional soda a long time ago. But here and there I'll try some of the healthy alternatives like Hansens or Izze. But both of those still have sugar in them.
Along comes Oogavé.
Very clean taste, great flavors (I love the Watermelon Cream) and, best of all, no sugar. Instead, it's sweetened with agave nectar. Damn is it good stuff. Find it at a location near you. And then let me know what you think.